Here's an interesting webinar from our friends at Leukaemia Care:
Join us for the next Leukaemia Care webinar!
We'll be joined by the experts to update on advances in chimeric antigen receptor t-cell therapy, CAR-T therapy .
The expert panel will explain how the therapy works, what is involved and how it is used to treat leukaemia.
We'll also explore the current UK status of this treatment in research and NHS practice. Who can be treated with CAR-T therapy? What does the future hold?
We will be joined by:
Dr Claire Roddie, Consultant Haematologist at the University College London Hospitals NHS Foundation Trust, London, UK, and Honorary Senior Lecturer in Haematology at University College London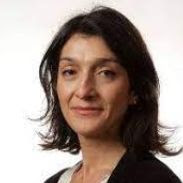 Dr Sara Ghorashian, Consultant Paediatric Haematologist and Honorary Senior Lecturer, Great Ormond Street Hospital for Children NHS Foundation Trust
Webinar details
Date: Friday 12th November
Time: 3:30pm
Topic: CAR-T therapy update
Host: Leukaemia Care
How do I join the webinar?
The webinar is being hosted on Zoom and Facebook, meaning you can choose a platform to suit you. Zoom is the best place to ask questions, but if you join via Facebook we will try and get all the questions sent over to our panel; however, please expect a delay.
Information on how to join via Zoom or Facebook is below.
Watch via Zoom
To join via Zoom, all you need to do is register your attendance before the webinar starts. You will then receive an email inviting you to join the webinar on the day.
Watch via Facebook
To join via Facebook, all you need is a Facebook account. Once logged in head to Leukaemia Care's Facebook page at 3:30pm on Friday 12th November and find the live video (it will be at the top of our feed).
To Register to watch on Zoom: